Criccieth Gallery Antiques
The place to shop for Quality and Affordable Antiques & Collectables. We have an ever-changing selection of interesting and eclectic items. Please visit us to see our latest selection:
Pottery • Porcelain • Metalware • Jewellery
Silver and Silver Plated Cutlery
Antique Glass & Art Glass
Home interiors • Mirrors • Lamps
Paintings • Welsh Blankets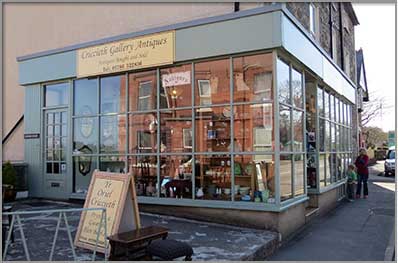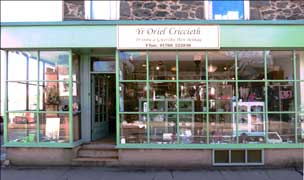 We are a family run business with over 30 years experience in Antiques, located in Criccieth, Gwynedd, North Wales, Yr Oriel Criccieth - Criccieth Gallery Antiques always has large and ever-changing range of items always in stock. Our main focus is on high quality but affordable antiques & collectable items.
We are always interested in buying antique items.
Please contact us for more information.
View our online gallery to see the type of items we sell, or visit us in person to see our current collection.
Busnes teulu yw Yr Oriel Criccieth, mewn lleoliad ar stryd fawr Criccieth ers dros 30 mlynedd. Rydym yn arbenigio mewn prynu a gwerthu hen bethau, Rydym yn cadw stoc eang ac amrywiol efo rhywbeth i boced pawb.